Forklift Industrial Training | Driver Training | Endorsements D, W, R, T
for FORKLIFT or COUNTERBALANCE (STAND UP & SIT DOWN), REACH, PALLET JACK, WALKIES, STOCKPICKER, PLATFORM, ATTACHMENTS
DANGEROUS GOODS
WHEELS, ROLLERS, TRACKS
TELEHANDLER
We are here to help! If your requirements are urgent, give us a call and tell us what you need. We may be able to help you.
FORKLIFT INDUSTRIAL TRAINING
A QUALITY TRAINING PROVIDER
Forklift Industrial Training - or FIT, is based in Hamilton, and we offer industrial training anywhere in the greater Waikato area, as well as Mt Maunganui, Tauranga, Taupo and Auckland and travel as far south as New Plymouth.
We provide training for endorsements - Dangerous Goods by Road (D), Wheels (W), Rollers (R), and Tracks (T), along with Forklift (Forklift Operators Certificate - previously known as OSH Forklift), Reach, Pallet Jack, Walkies, Stock picker, Attachments and Platforms and Telehandler (Unit Standard 23637).
We offer training that is a little different from the norm! William, your trainer and approved assessor, comes from industry and he steps outside of the often 'expected' dry training environment by providing a 'fresh', interactive, class friendly experience. With feedback by trainees, we are confident that his training technique works - he engages even those who are veterans within the industry.
We offer training at one of our training rooms (DG, W, R, T or Counterbalance, Pallet Jack), or on-site at your business (DG , W, R, T, Counterbalance, Reach, Pallet Jack, Walkies, Stock picker, Attachments, Platforms or Telehandler). Training available during the day, nights, weekends, after hours - all options to consider.
FIT also offers a unique and extremely popular 'one-on-one' training service. As long as we have a space available we can fit your training to your needs, and dedicate the entire training experience to you. This is an extremely popular option so if you're thinking this is a bit of you, please send us your one-on-one enquiry today to secure your spot.
We're here to help, and look forward to chatting with you about your requirements, or helping to design a course that suits your needs.
Introducing William Graham
William has over thirty years of hands-on experience in transport, logistics and with chemical handling procedures both in manufacturing and disposal - so you can feel confident that he knows his stuff.
In 2016 William decided on a career change, and as a result of that decision William became a fully qualified Assessor with MITO, LTSA, Competenz and Connexis offering quality training to the Auckland and the greater Waikato area.
Contact us today to let us know how we can be of assistance to you - we look forward to hearing from you.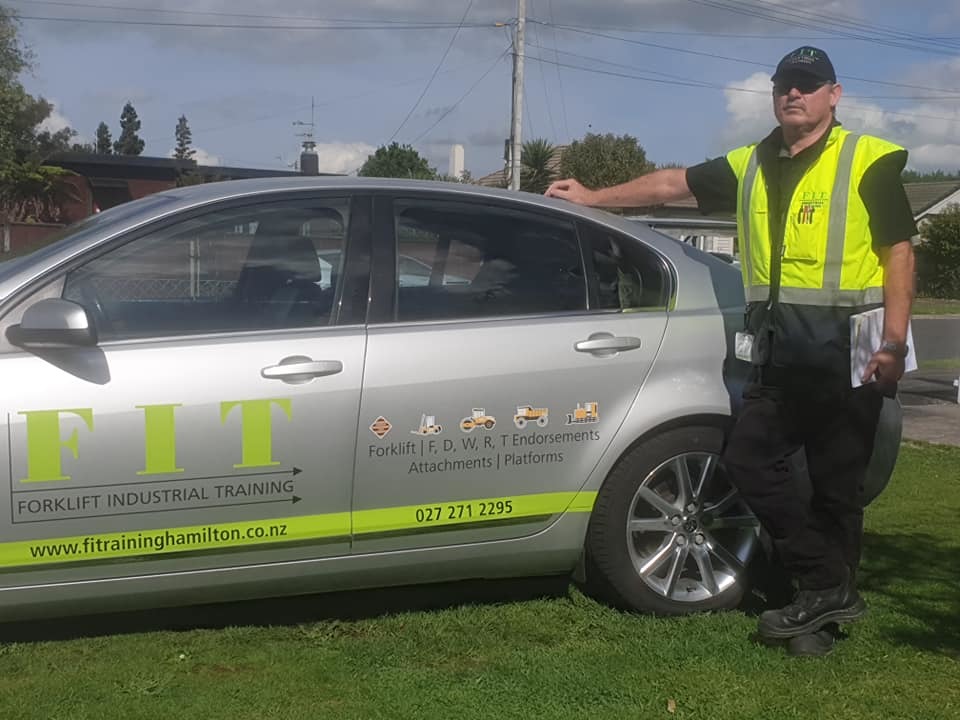 Answers to some commonly asked questions...
YOUR SPACE, OR OURS
Most training can be held in our space but some training has to be conducted in your space, because we don't have all available pieces of machinery to train you on.
So...
You can come into our space for training on a Counterbalance Forklift (sit-down), Dangerous Goods, Wheels, Rollers and Tracks, and the often overlooked Pallet Jack.
But we must conduct training in your space for Counterbalance Forklift (stand-up), Reach, Walkies, Stock pickers, Platforms and Attachments - as we do not have this machinery available to use at this point in time.
NO MINIMUM TRAINEE NUMBERS
Unlike other providers, we don't have a minimum number requirement to confirm the training day so there will never be a course cancellation due to it being undersubscribed.
WHEN DO YOU GET YOUR CERTIFICATE
If you successfully complete your training, then your:
- Endorsement certificates are given to you on the day, and / or
- Forklift Operator certificates and wallet cards are given to you on the day of your training as long as you have supplied us with evidence for the correct spelling of your name at least 24 hours prior to your training day.
TRAINER TRAVEL FEE
If you are within the Hamilton city area there will be no charge for us to travel to you to conduct onsite training. For other area's our fee will be quoted on a job-by-job basis.
TRAINING 24/7
Days, evenings, nights - we are available to conduct training in your space or in ours at any time subject to availability and other bookings.
ONE ON ONE TRAINING
One on one training is incredibly popular and we are pleased to still be able to offer a trainee this option. Please note that a one-on-one training session carries a $50 surcharge on top of the current prices for the course type you'd like to do.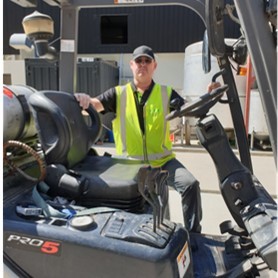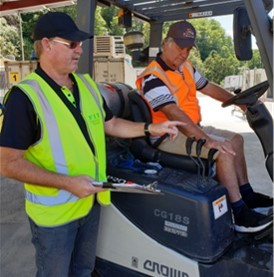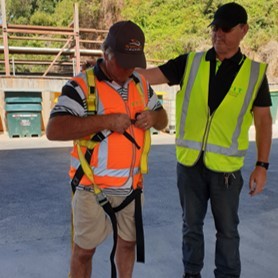 Forklift Industrial Training
William Graham Amanda Corp
Assessor Accounts
Phone
027 271 2295 027 318 4177
Email Us
WINZ Registered Course Provider
FIT is a WINZ registered course provider. Contact us with your course requirements
Forklift Industrial Training
Registered with NZTA, Competenz, MITO and Connexis.