Forklift Industrial Training | Driver Training | Endorsements D, W, R, T
FORKLIFT TRAINING - COUNTERBALANCE (STAND UP & SIT DOWN), REACH, PALLET JACK, WALKIE, STOCKPICKER, TSP
PLATFORM, ATTACHMENTS
F ENDORSEMENT
DANGEROUS GOODS ENDORSEMENT
WHEELS, ROLLERS, TRACKS ENDORSEMENTS
TELEHANDLER
We are here to help! If your requirements are urgent, give us a call and tell us what you need. We may be able to help you.
Answers to some commonly asked questions...
YOUR SPACE, OR OURS
Most training can be held in our space but some training has to be conducted in your space, because we don't have all available pieces of machinery to train you on.
So...
You can come into our space for training on a Counterbalance Forklift (sit-down), Dangerous Goods, Wheels, Rollers and Tracks, and the often overlooked Pallet Jack.
But we must conduct training in your space for Counterbalance Forklift (stand-up), Reach, Walkies, Stock pickers, Platforms and Attachments - as we do not have this machinery available to use at this point in time.
NO MINIMUM TRAINEE NUMBERS
Unlike other providers, we don't have a minimum number requirement to confirm the training day so there will never be a course cancellation due to it being undersubscribed.
WHEN DO YOU GET YOUR CERTIFICATE
If you successfully complete your training, then your:
- Endorsement certificates are given to you on the day, and / or
- Forklift Operator certificates and wallet cards are given to you on the day of your training as long as you have supplied us with evidence for the correct spelling of your name at least 24 hours prior to your training day.
TRAINER TRAVEL FEE
If you are within the Hamilton city area there will be no charge for us to travel to you to conduct onsite training. For other area's our fee will be quoted on a job-by-job basis.
TRAINING 24/7
Days, evenings, nights - we are available to conduct training in your space or in ours at any time subject to availability and other bookings.
ONE ON ONE TRAINING
One on one training is incredibly popular and we are pleased to still be able to offer a trainee this option. Please note that a one-on-one training session carries a $50 surcharge on top of the current prices for the course type you'd like to do.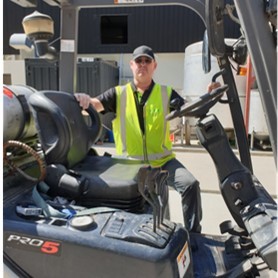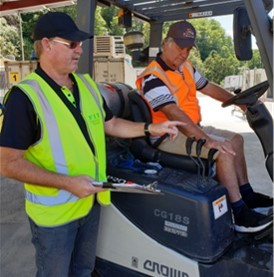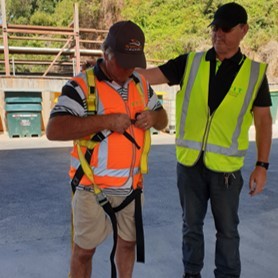 Forklift Industrial Training
William Graham Amanda Corp
Assessor Training Co-ordinator
Phone
027 271 2295 027 318 4177
Email Us
WINZ Registered Course Provider
FIT is a WINZ registered course provider. Contact us with your course requirements
Forklift Industrial Training
Registered with NZTA, Competenz, MITO and Connexis.